It's that time of year again in the United States. The time when we are bombarded by non-ending entreaties to overspend on just about anything they can squeeze into a mall or on the webpages of internet retailers, and that's a lot of space. The big day of the coming holiday weekend is… Black Friday…the day of obsessive consumption. Black Friday, the kickoff off of the frenzy of buying for that end of the year day of showing your love through big piles of boxes under a tree.
Perhaps that sounds a little bit cynical, or more than a little bit. I suppose it is and I am. Thinking about this reminded me of the real basis for the Thanksgiving holiday. It began as a celebration by the Pilgrims in 1621 of a successful harvest season after overcoming many obstacles in the lands they had newly settled. A simple celebration of what they had achieved and a feast of thanks for the wonderful place where they now lived.
With such a big emphasis on accumulation of more and more stuff we've forgotten the basic reason for the holiday – to give thanks for what we already have and for the good things we have been able to do. So, moving from the cynical to the celebratory, I'd like to name a few things I'm thankful for.
I'm thankful for good health and a wonderful and supportive family, that my basic needs are met and that I still have something left over for a few indulgences like an occasional round of golf at a fancy and expensive course.
In my work life, I'm thankful for you, dear readers. The reception I get from you brightens my days and brings joy to my heart. I'm thankful that I have the good fortune of doing a variety of things I enjoy including my work with the Wharton Global Consulting Practicum, international social impact projects with Geneva Global, and lots of interesting consulting work with exceptional partners and clients. It will not surprise you that I am also grateful that my addiction to travel is satisfied with all of the journeys my work requires.
I could go on at great length for as I started to think about the things I am thankful for I realized they outnumber the things I'd like to disappear by a thousandfold. I'm almost certain the same is true for you. And yet we so often focus almost solely on this small list of negative things, both at work and in life in general.
Here's a suggestion. Going into the holiday season, make your own list, a long one I hope, of what you are thankful for both in your personal and work lives. Write it down and post it someplace where you'll see it regularly. Think about it often and move into the coming new year fortified with the knowledge that no matter how dark a day may feel you have a wealth of good things that will help you push through to the sunlight beyond.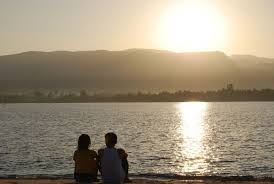 On a recent trip to Boston, I had a meeting with the founder of a growing global public relations and marketing firm. When I entered the office, I was struck by how quickly several people with smiling faces came over to ask me if I needed help. "Who are you here to see?" "Can I get you some coffee while you're waiting?" "Here is today's Financial Times." "Let me go find Dan." "Where did you come from today?"
Almost immediately I was laughing and thoroughly enjoying my interactions with this energetic group of people, all while still standing at the reception desk. Next thing I knew, someone came out, reminded me I had met them once before, which I'm sorry to admit I had forgotten, and apologized for the fact that Dan was in a meeting and wouldn't be available for a short while. We passed the time as he enthusiastically shared some exciting new developments in the company and expressed how happy he was to work at a place that offered great opportunities to its employees and treated them so well. This led me to ask him what his role was in the company, because, of course, I had forgotten. He replied, "I was the guy who took notes in the corner of the room when you were last here for the big meeting."
When I returned to Philadelphia, by coincidence, I wound up visiting a firm that did similar work. As I entered the elevator, I flashed back warmly to my Boston experience. When the doors opened, to my disappointment I walked out to find an empty reception area. I stood around for what seemed like an hour and then wandered down the hall. When I finally spotted someone, she ignored me. I managed to catch the attention of the second person I saw and explained that I had a meeting with Sarah. I was told to go back to reception where someone would help me. I wandered back to the empty space, stared at the blank walls, and picked up a newspaper lying on the table only to discover it was last week's Wall Street Journal. Finally, someone showed up, asked if I was Steve and without even telling me his name, said "follow me". A silent walk later, I found myself at Sarah's door…
Having fun is all about energy. When you walk in the door you can feel the tenor of an organization and immediately know its culture. Is it a culture where people are appreciated, are encouraged, are involved, or a culture where engagement is outlawed? Is it one where people need to be told it's time for them to leave, the day is over, or is it one where guards are at the door to keep people from fleeing early?
Having fun comes from having a culture where everyone is appreciated. Each person is given opportunities to contribute and thrive. Each person is encouraged to make decisions and act on those decisions. Each person is empowered to be in charge of their day.
In a fun organization, there is no fear. Communication is open and honest and flows in all directions throughout the organization. Be it new, even disruptive ideas, mistakes that were made, questionable management communication and actions, difficult employees—nothing is off limits. You are welcome to raise the issue, discuss it and keep it out in the open. People are allowed and even encouraged to be themselves, to share and show who they are. There is an understanding in the organization that diversity leads to creativity and growth. The thinking is expansive, ensuring all ideas are considered.
Having fun means that not only is there no fear within the organization, there is also no need for you as a leader to be fearful that the energy, dynamism and engagement that comes from a fun place to work won't all be channeled in the right direction.
Again, it's all about culture. A positive culture and exceptional performance develop when a good leader gives people the support and resources that enable them to be and do their best.
Everything the leader does or doesn't do needs to exemplify and encourage a welcoming and positive environment that pulls people in. It's your actions that count.
Think about your prospect, your customer, or anyone else for that matter, walking into your organization. As they enter your office, are they immediately, warmly, and enthusiastically welcomed into the family, like in the Boston company? Or is their visit a rude awakening to a chilly culture that makes them feel like an outcast who wandered in off the street, a la my experience in Philadelphia?
Which company do you think has been more effective at gaining and retaining business, keeping its people, and growing profitably?